Wembley
An Original Coast Custom Home Design
Key features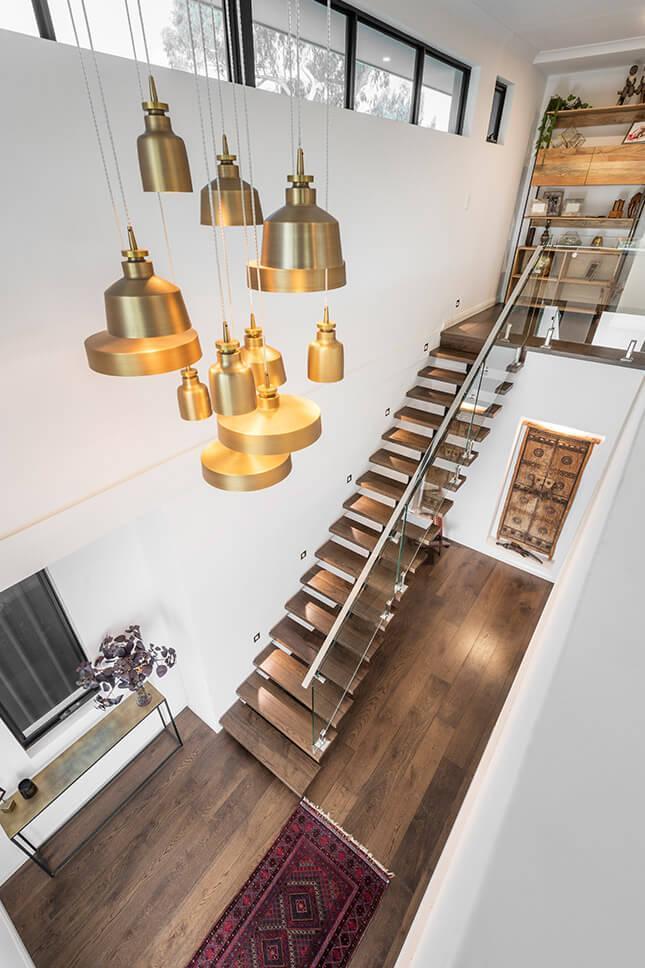 Fabulous features
A glazed glass front door opens into a light-filled void creating a fantastic first impression of the home. (Not to mention that stunner of a light fitting!)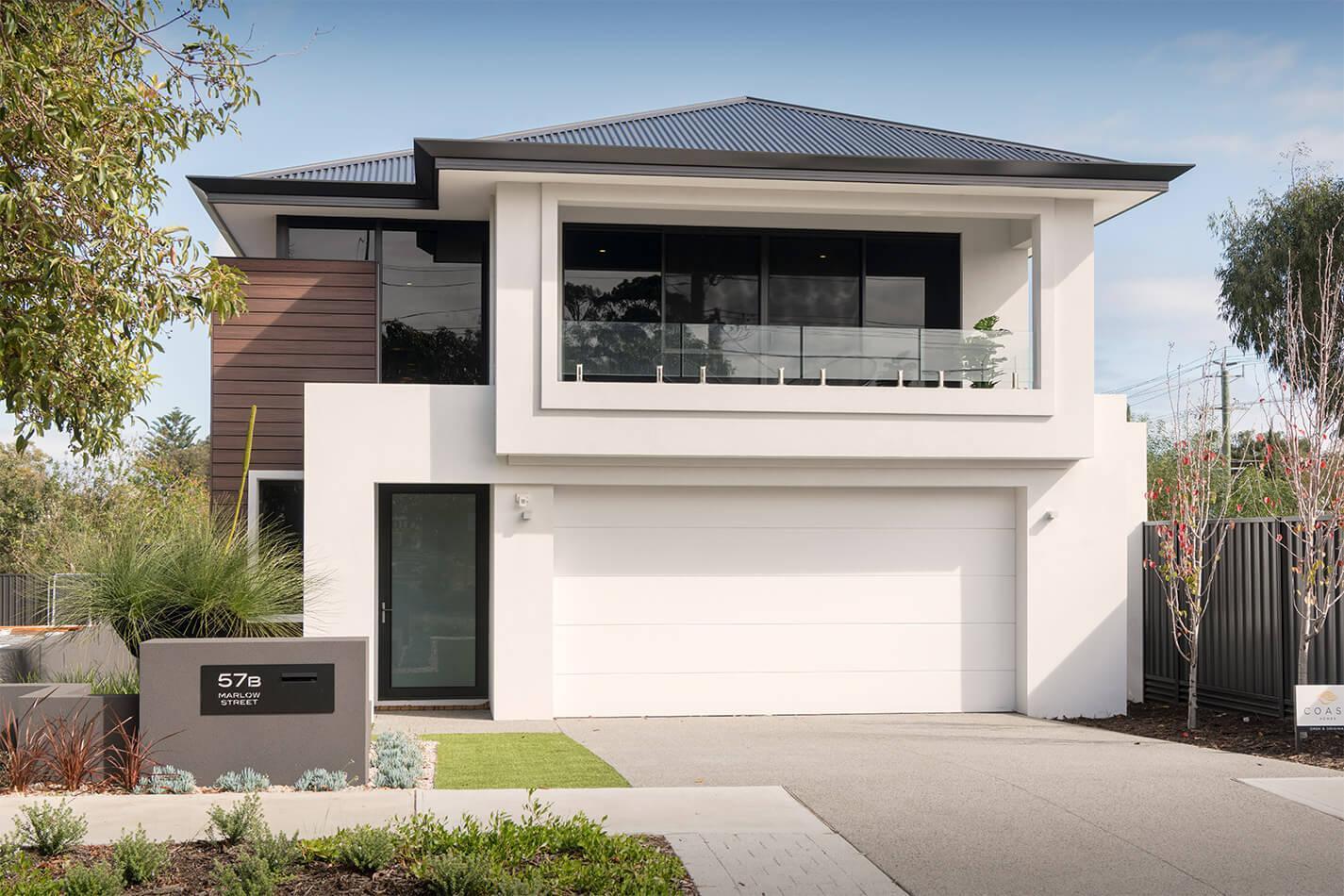 A Standout Street Front
The strong lines of the articulated elevation and dynamic colour contrast ensures this home stands out from its surrounds.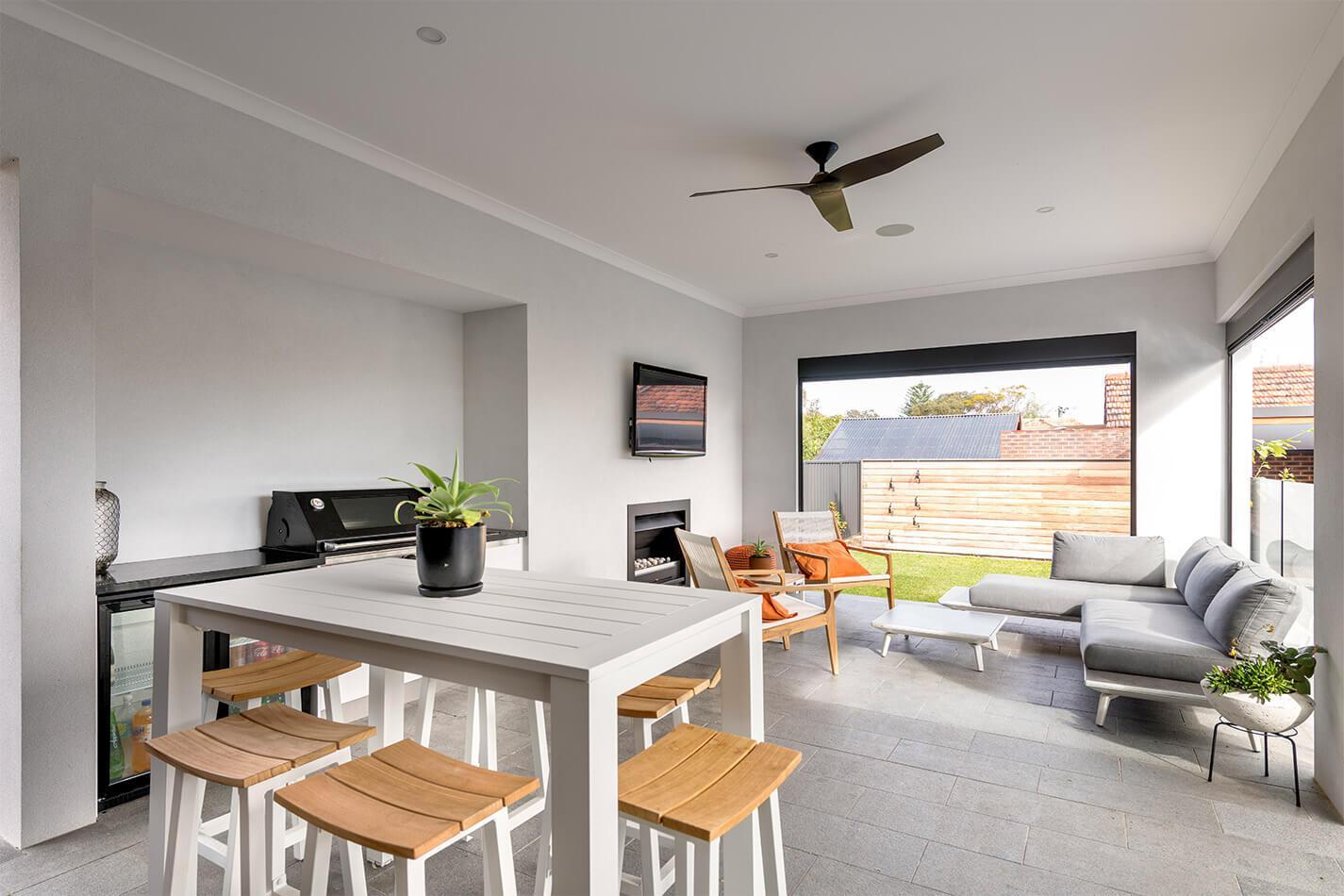 Work, rest and play
Positioned to capture the northern light, this alfresco area is perfect for year-round entertaining…or just lying back and enjoying the sunshine!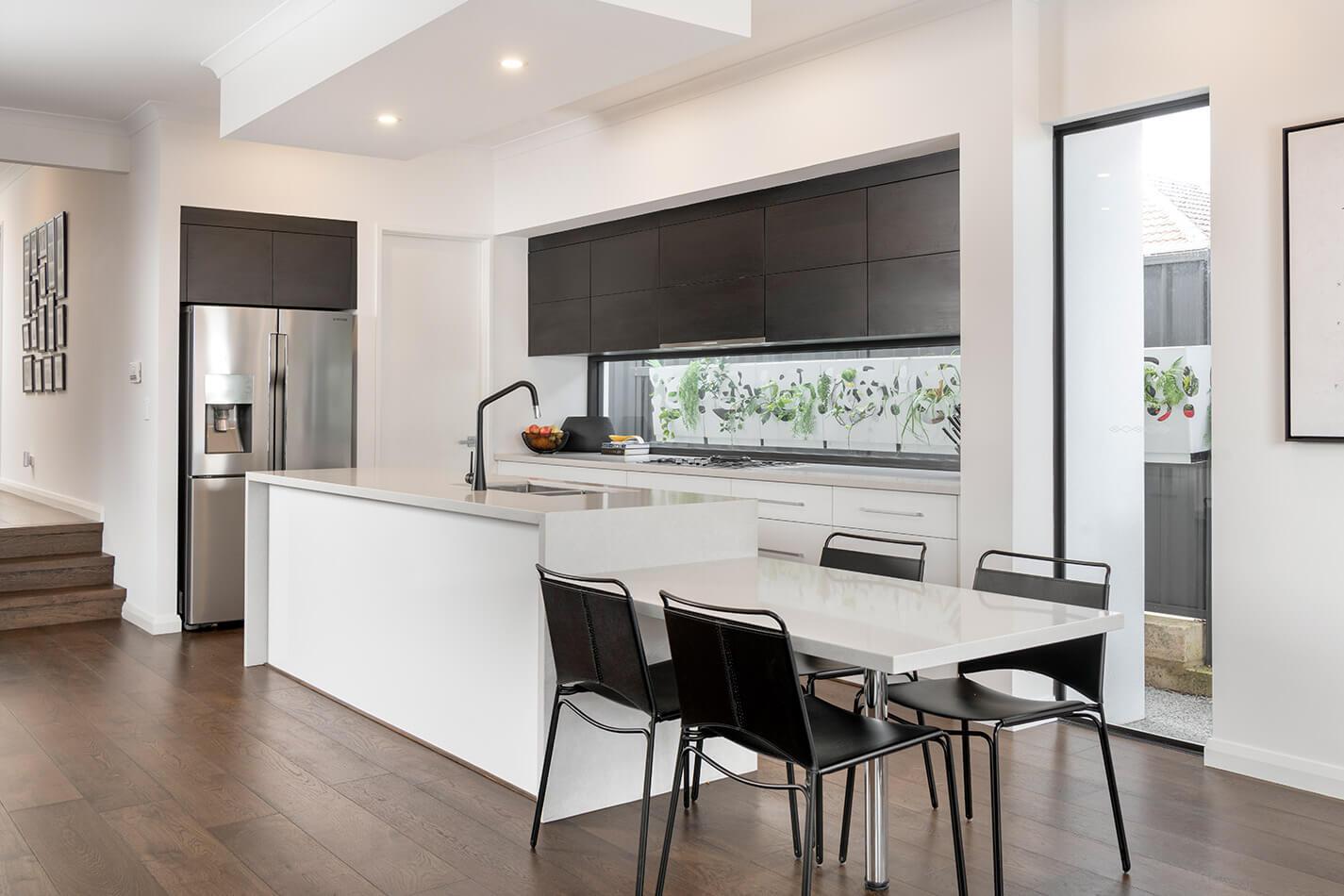 Crisp and clean
The integrated breakfast bar provides a casual dining option for a busy family while a separate scullery helps to reduce counter clutter.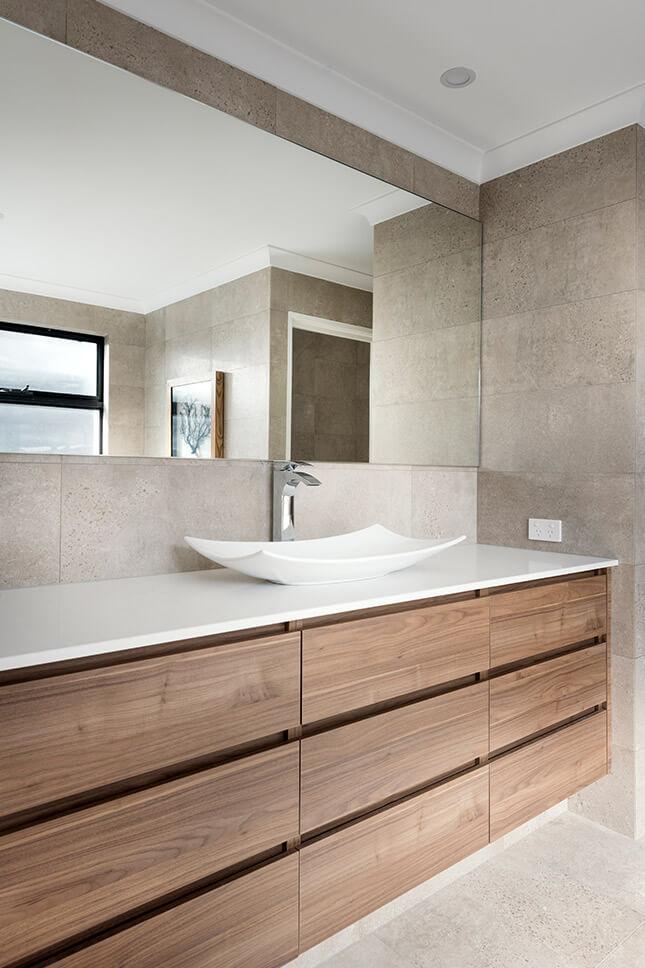 A Simple Sanctuary
Full height tiling and clean lines create an elegant space that is given a sense of warmth through the use of textures and timber.