Sorrento
An Original Coast Custom Home Design
Key features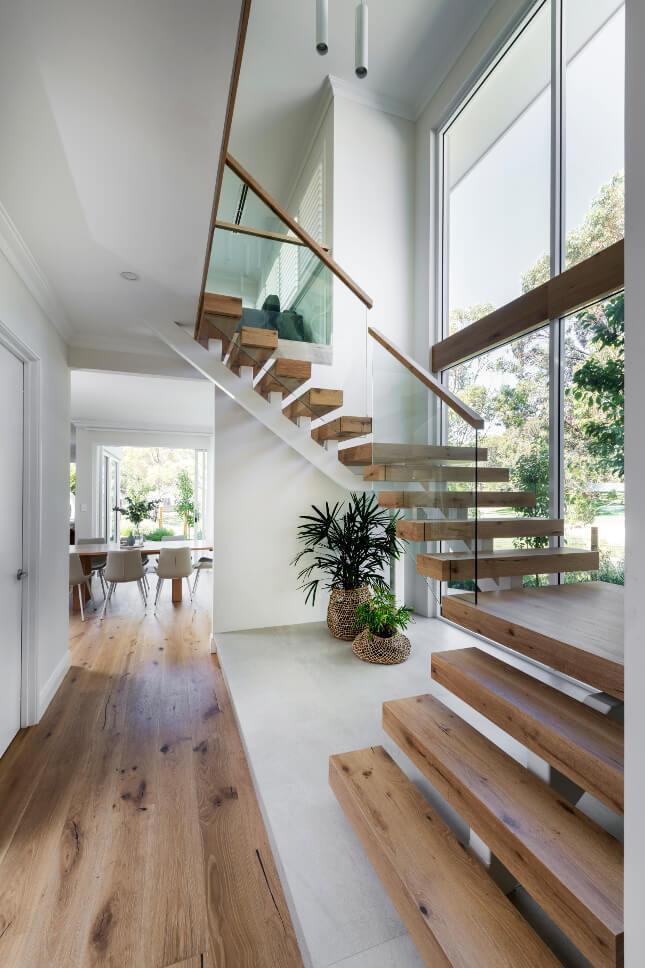 Light and Shade
Appearing to float effortlessly in the entryway, the apparent simplicity of this showstopper staircase belies the careful planning and engineering that went into its creation. The double height windows maximise the treetop views and light both the upper and lower levels of the home.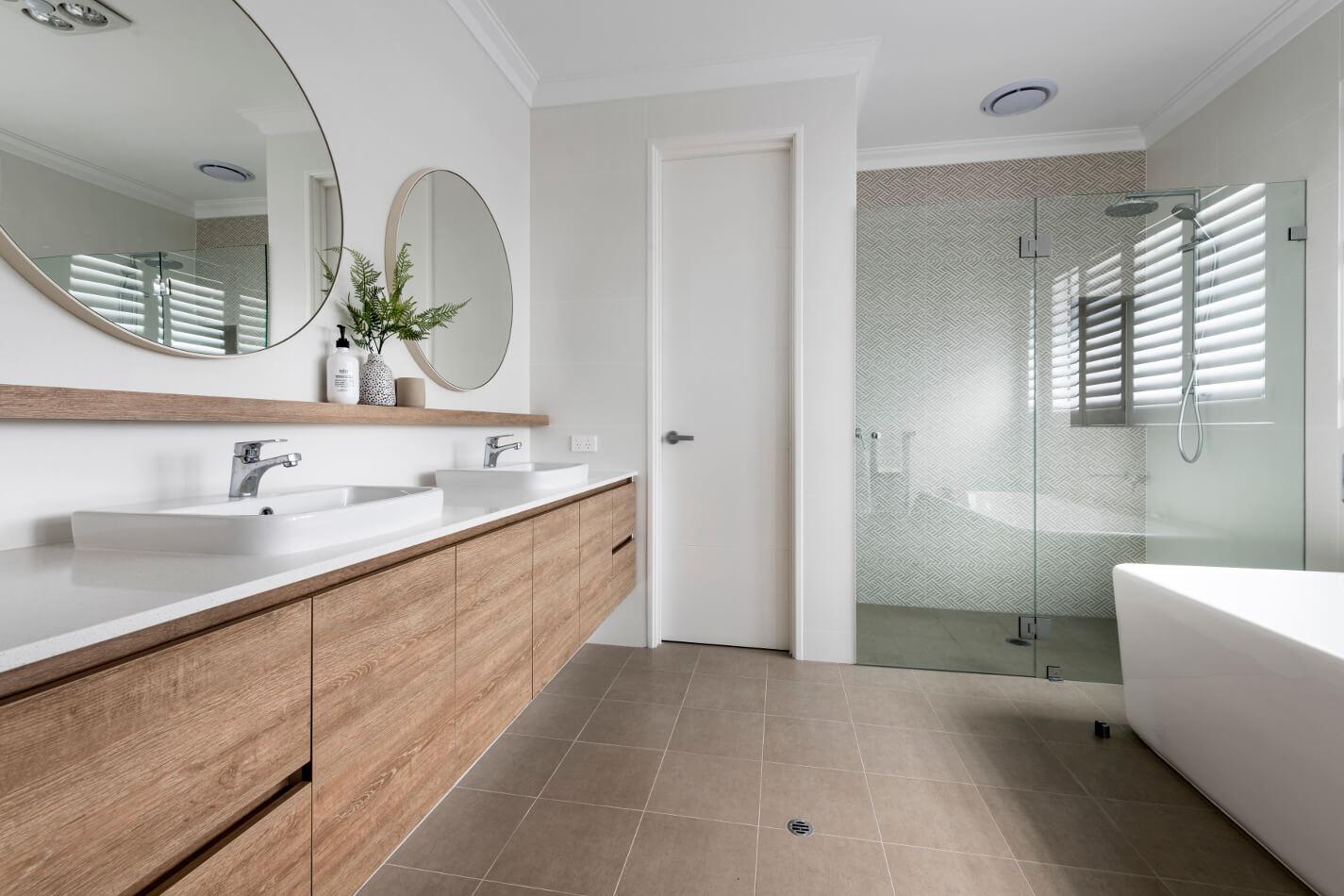 Understated Luxury
With full height herringbone tiling, a large freestanding bath and a dual overhead shower, the master ensuite is luxurious without being overwhelming. The oak cabinetry adds a feeling of warmth while the round 'porthole' mirrors give a nod to the coastal location of the home.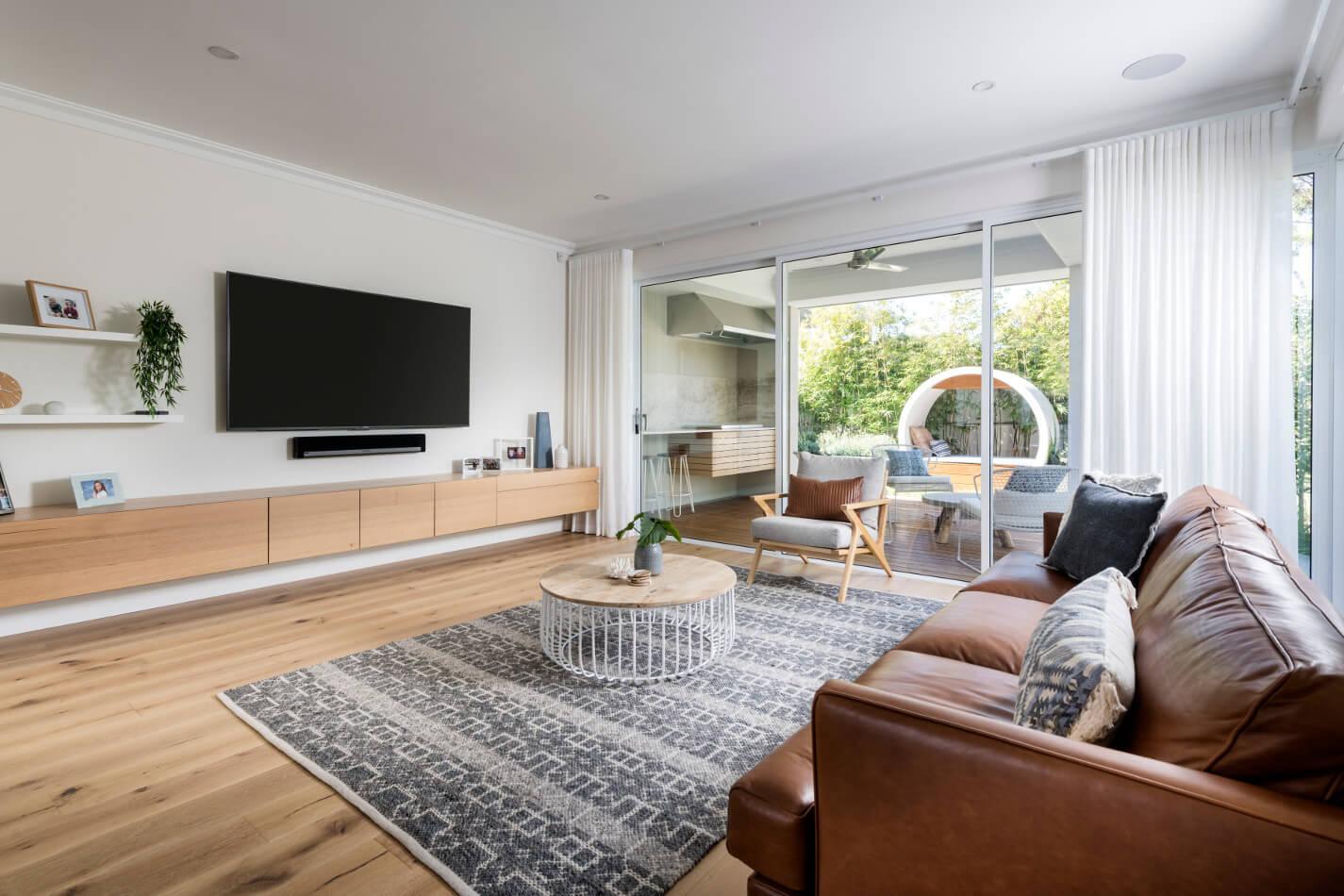 Lounging Around
French Oak floors set the tone for the relaxed, holiday vibe in the main open-plan living area and the positioning of the large stacking doors capitalises on the natural light from the north and the expansive parkland view to the east.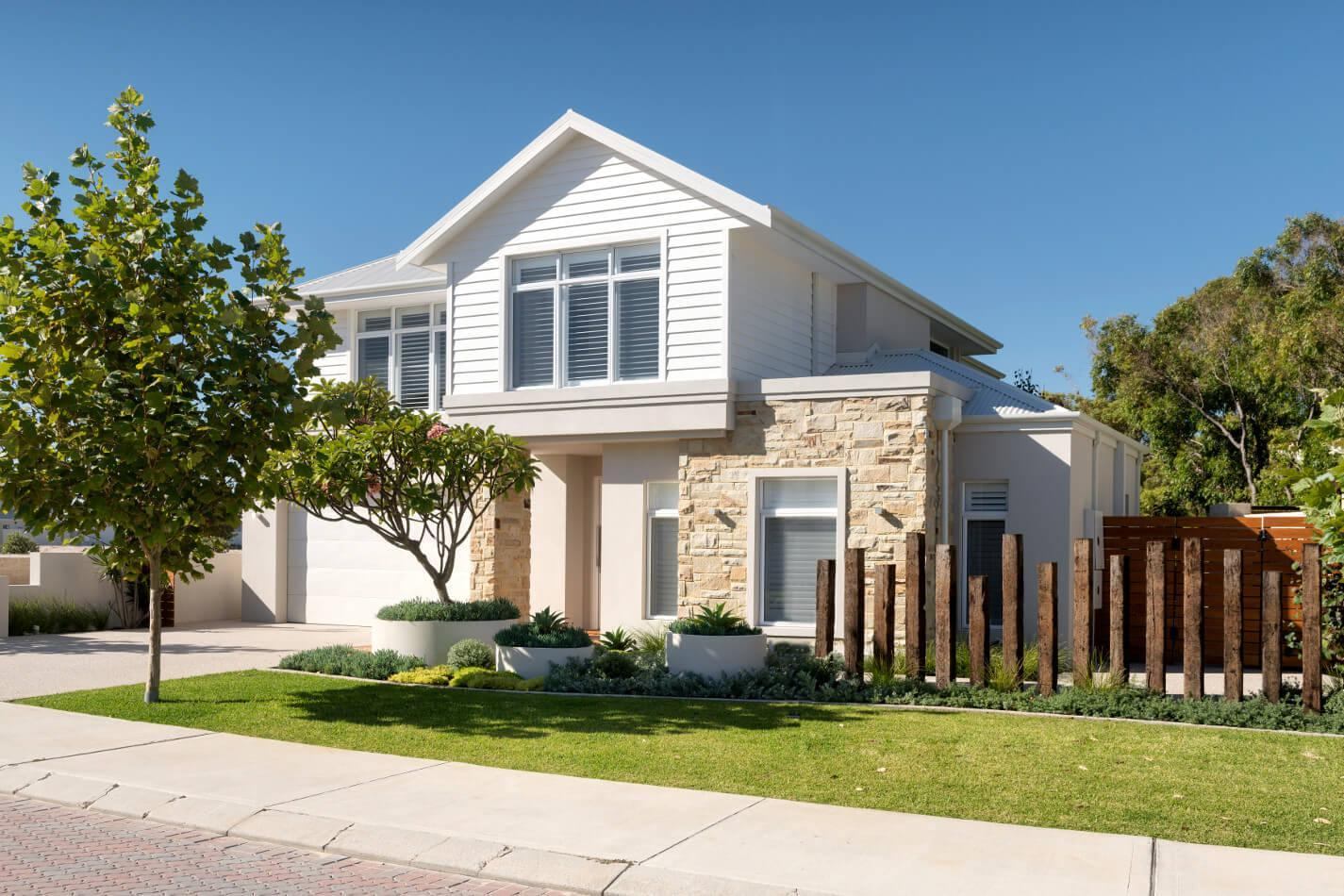 Timeless Elegance
A simple and contemporary exterior with a coastal vibe, the limestone cladding and white weatherboards add interesting textures and layers that are complemented by the lush green landscaping.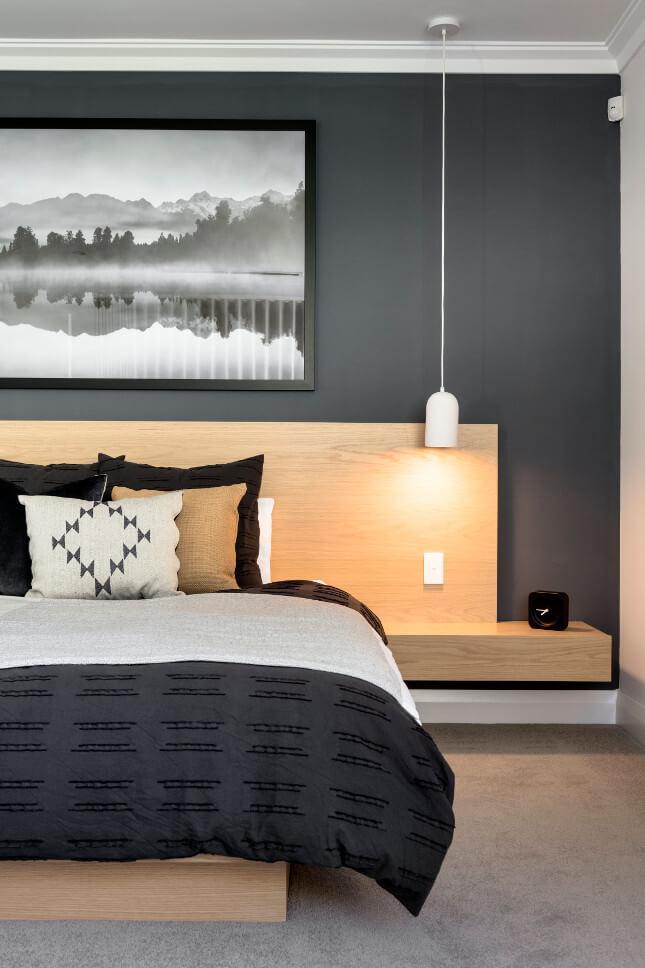 Moody Hues
The dark feature wall provides a bold backdrop that perfectly offsets the white pendant lights, which add a stylish yet practical element to the room.