Burns Beach
An Original Coast Custom Home Design
Key features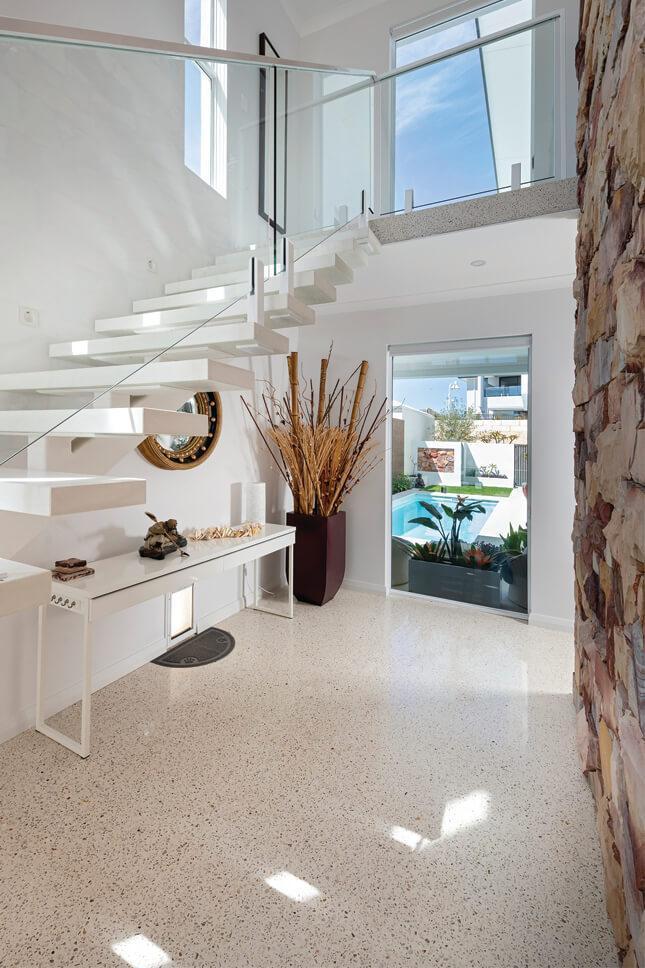 Walking on Air
An open, airy void with a floating staircase has become a signature feature of a Coast Homes design and the picture window here only adds to the effect.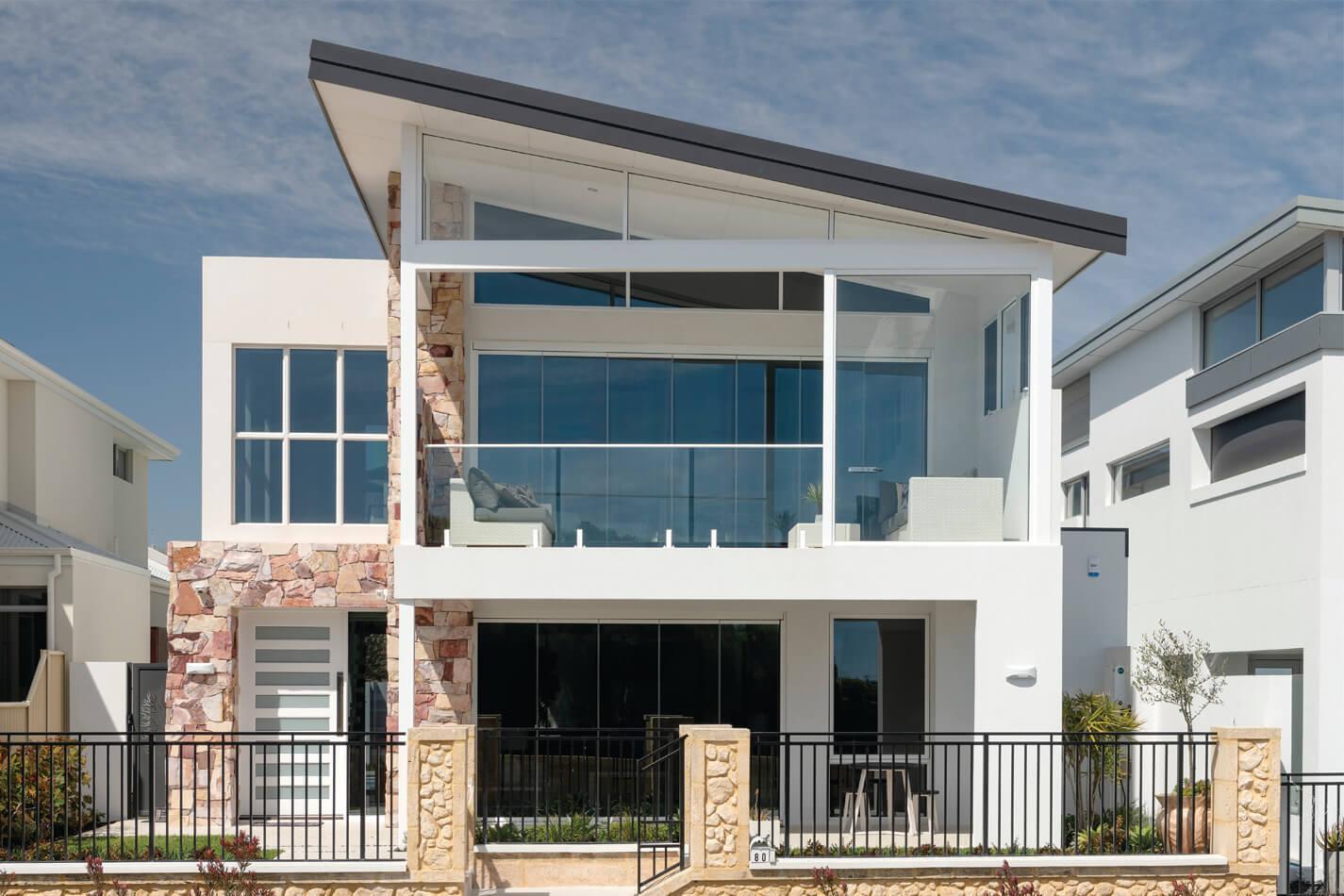 Views for Days
With such stunning views on offer, frameless bi-fold windows were selected to create a seamless outlook over the ocean, while the modern skillion roof creates that extra bit of window space.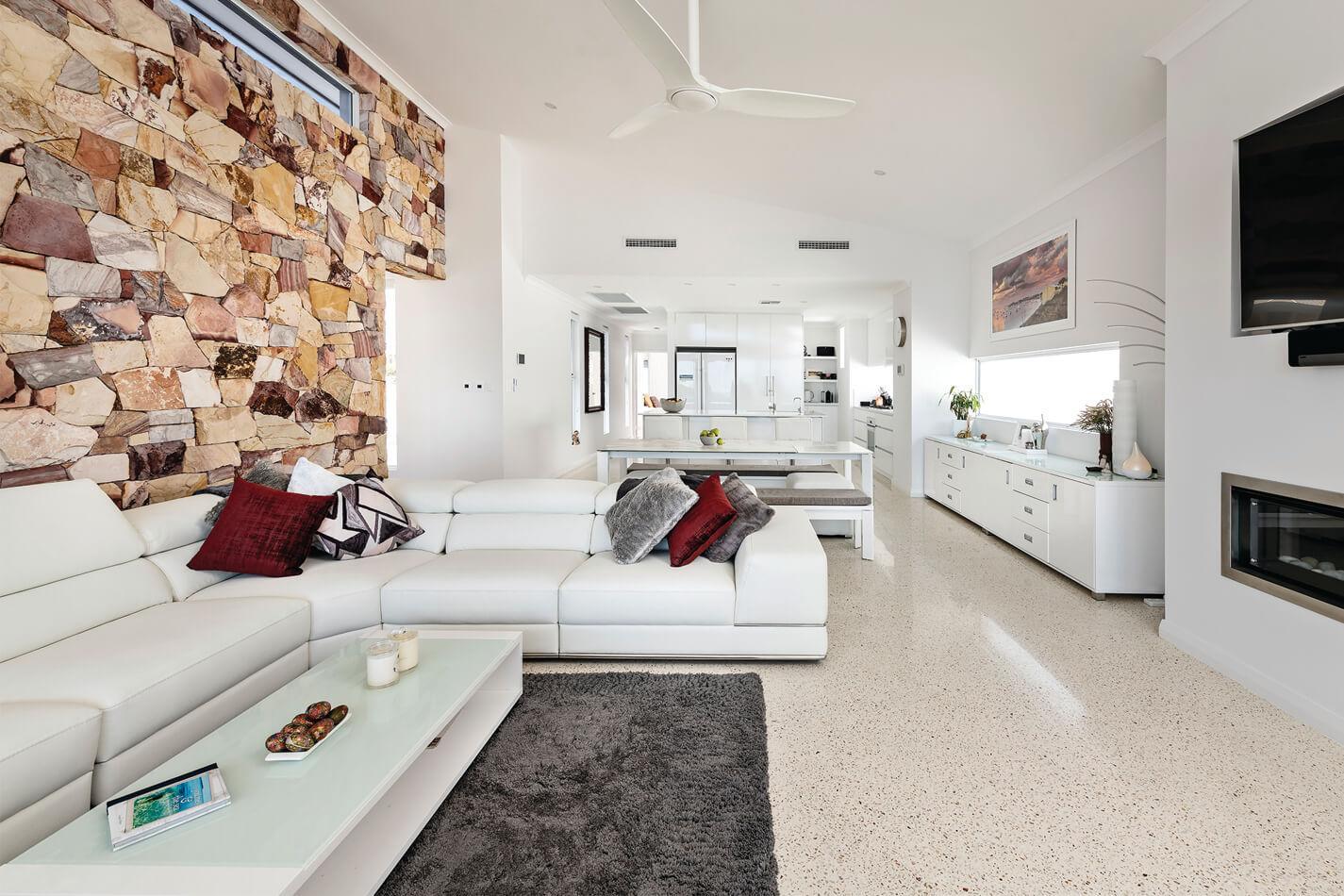 Designed With a Difference
A layout with a twist, this residence is an 'upside down' design, with the kitchen, dining and living areas situated on the second storey to take advantage of the spectacular ocean views.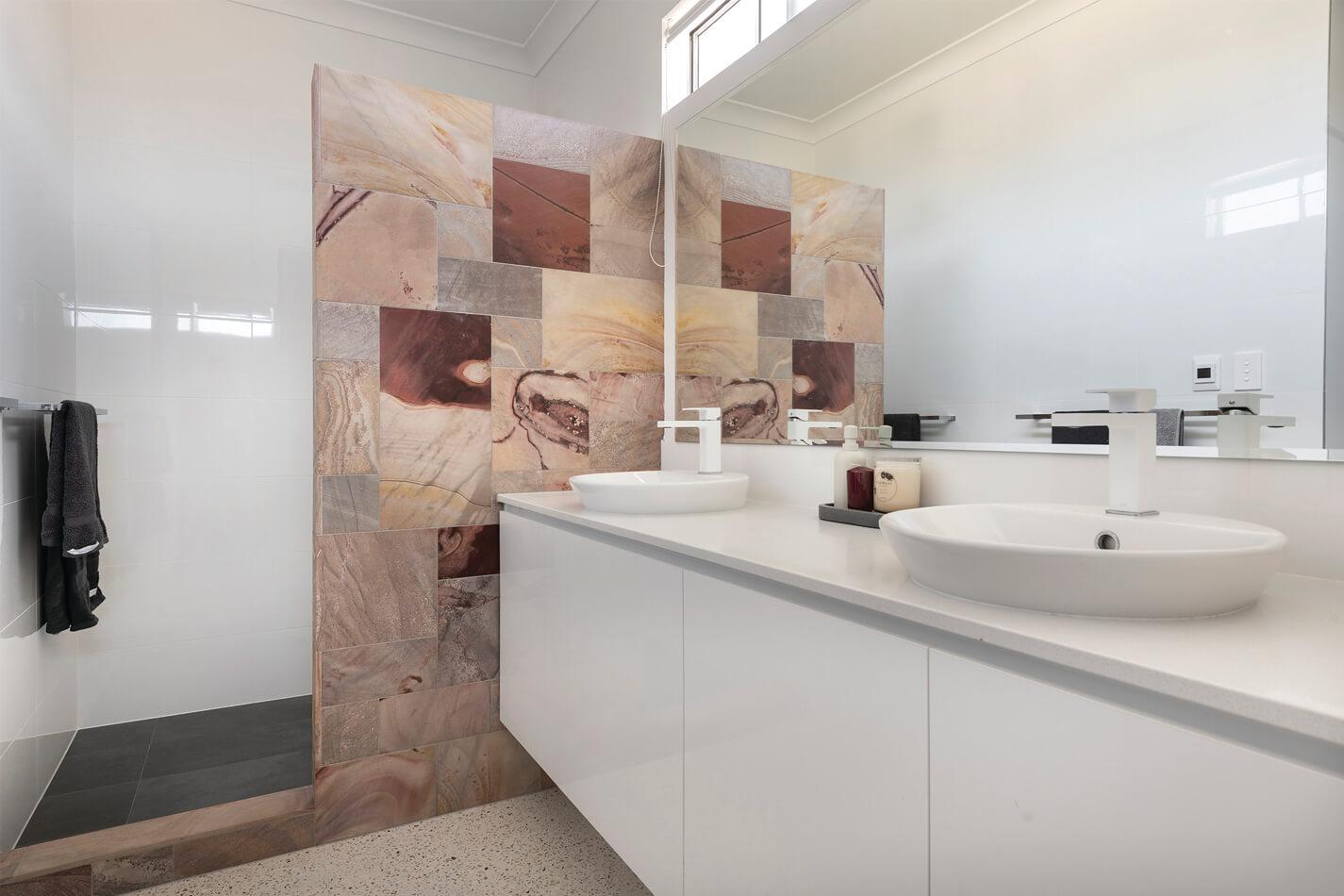 Continued Contrast
As one of the standout elements in this home, the Kimberley stone is carried through into the bathroom, adding warmth and texture to the minimalist modern design.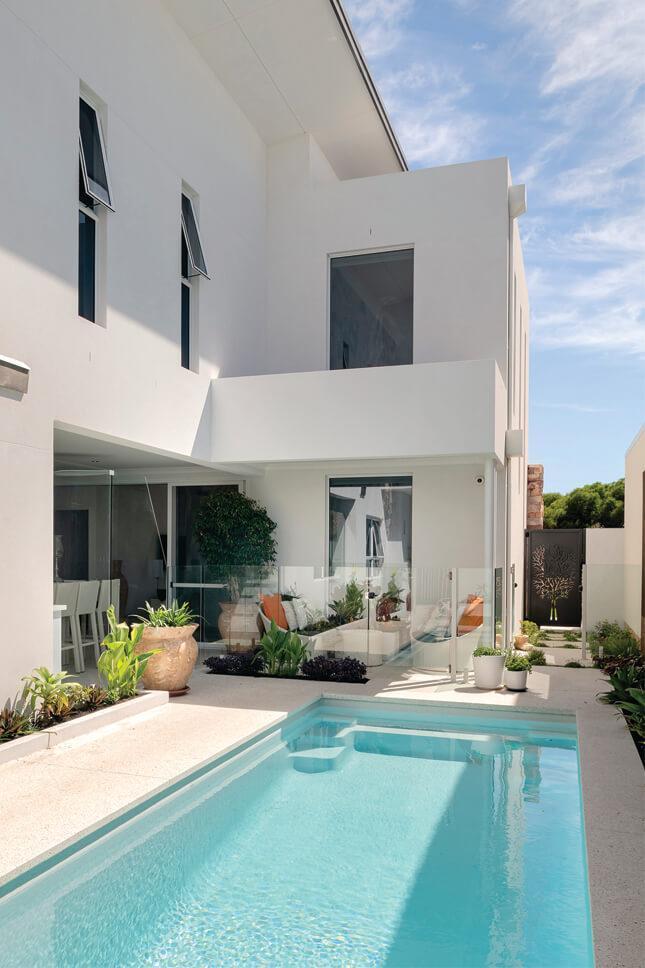 Resort-style Relaxation
When the sea breeze is blowing, this secondary outdoor entertainment space ensures the fun can continue in a more sheltered environment.