Trigg
An Original Coast Custom Home Design
Key features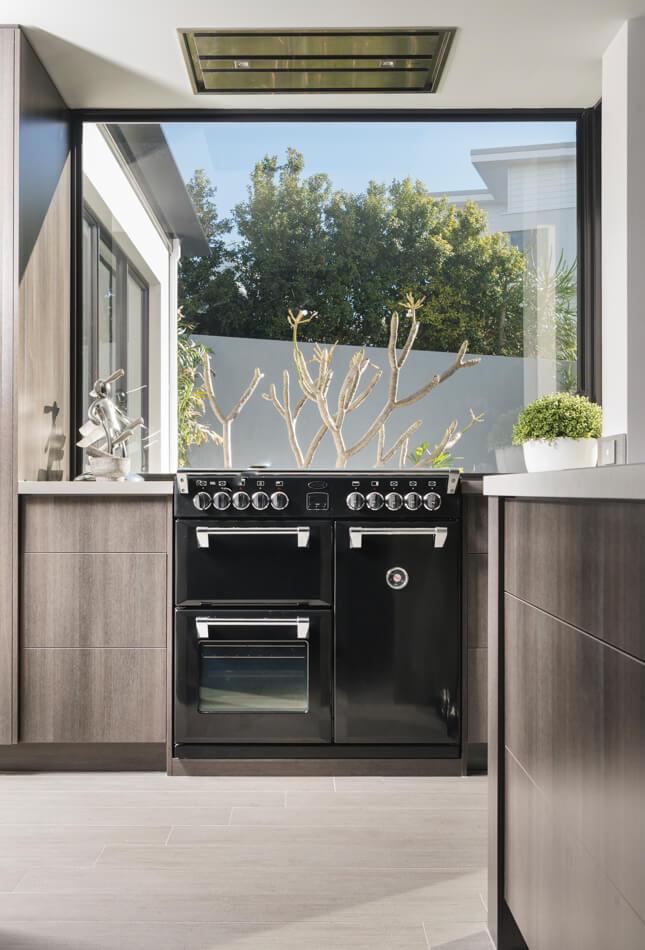 Kitchen Views
The picture window behind the gourmet oven allows uninterrupted views of the north-facing backyard, with the vibrant greens of the foliage contrasting against the monochrome interior.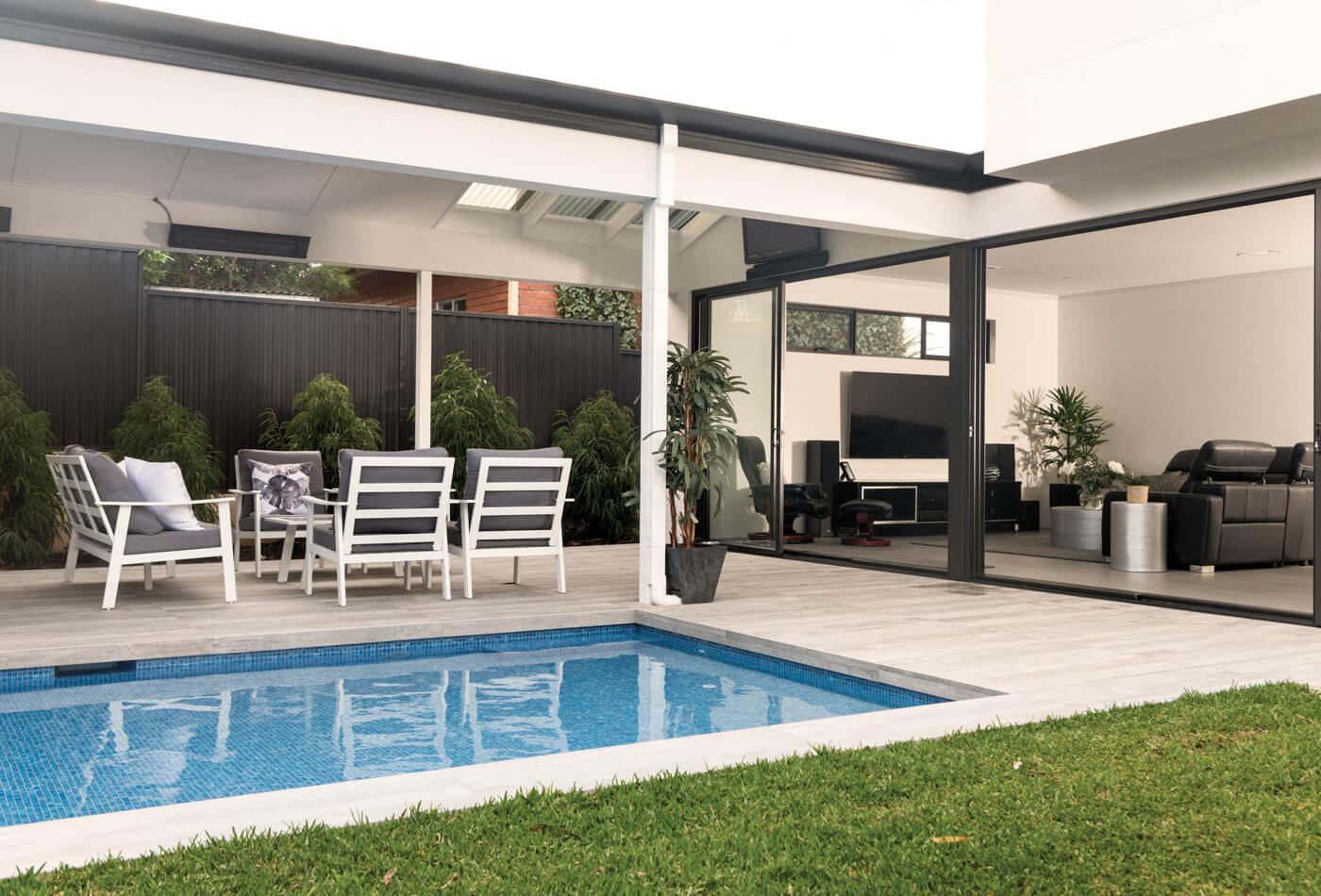 Stacking Doors
Large feature stacking doors open out to the covered alfresco area and allow in plentiful northern light. Skywells also enable light to enter the space, creating a bright and open interior.
Custom Built Table
Desiring a simple and modern interior, the owners decided against having a formal dining area, instead choosing a custom-built table that is seamlessly integrated into the kitchen bench.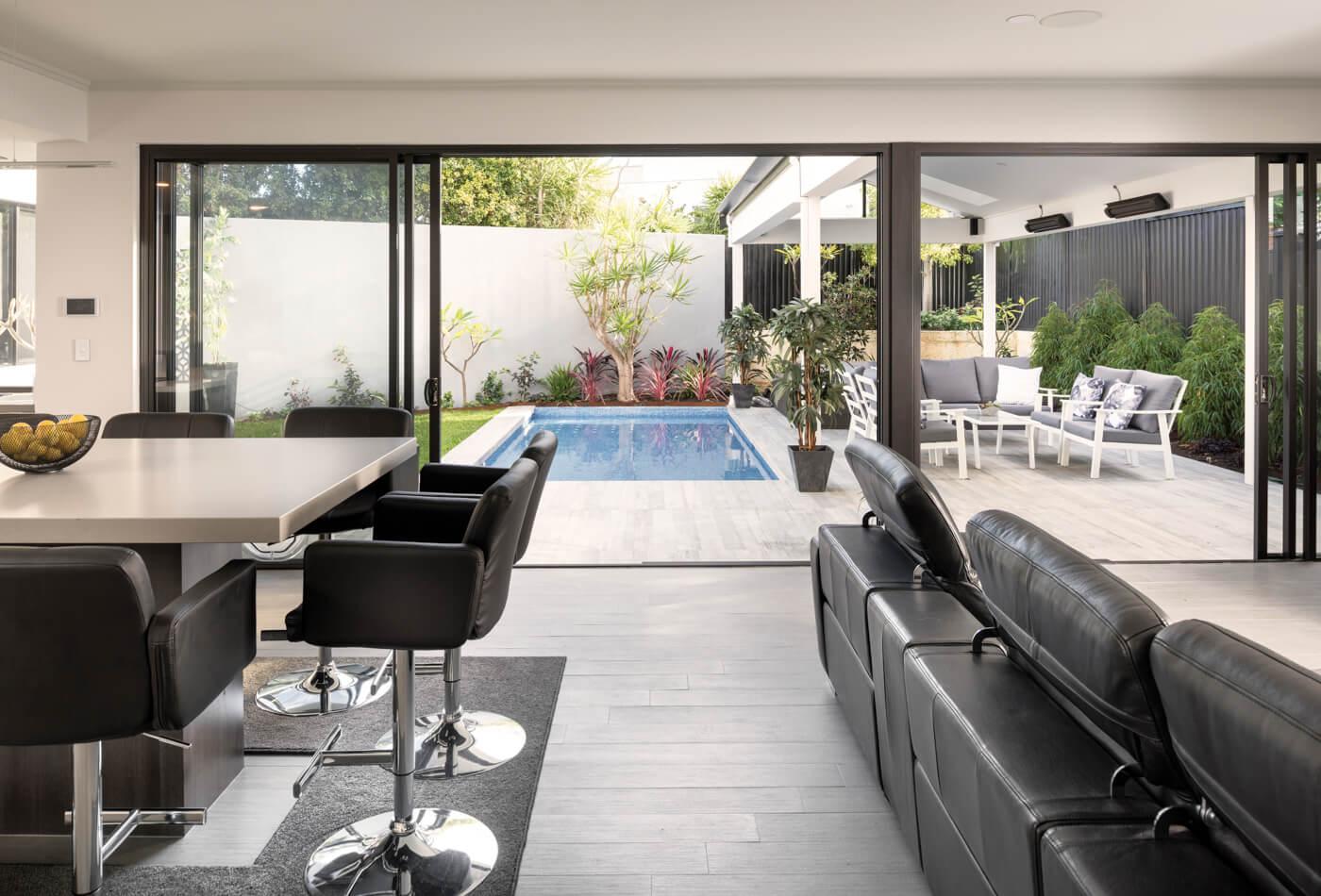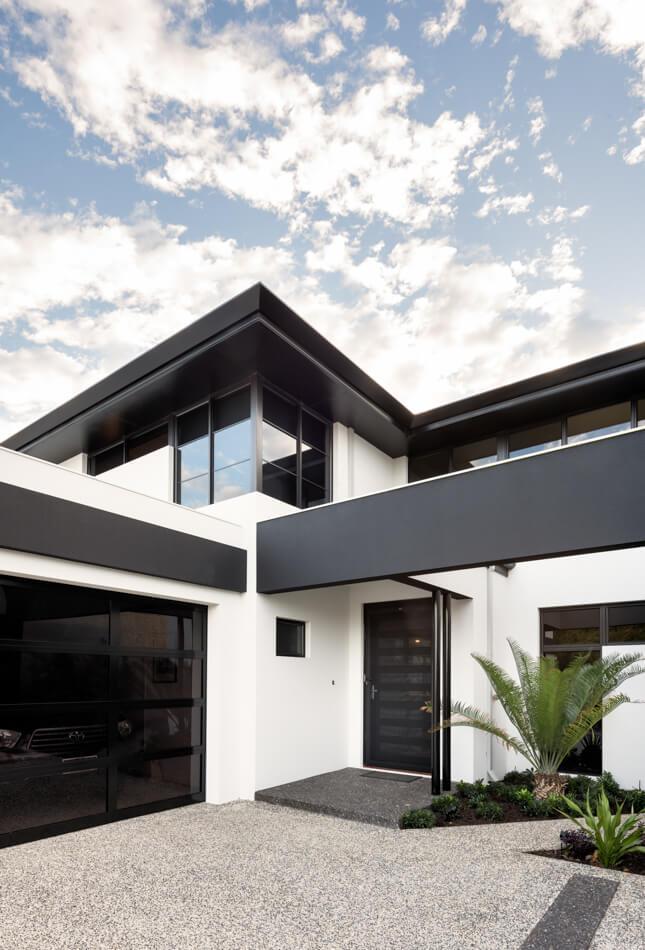 Striking Elevation
A bold, striking elevation with a high contrast colour scheme.