Swanbourne
A FEW OF OUR ORIGINAL CUSTOM HOME DESIGNS
Key features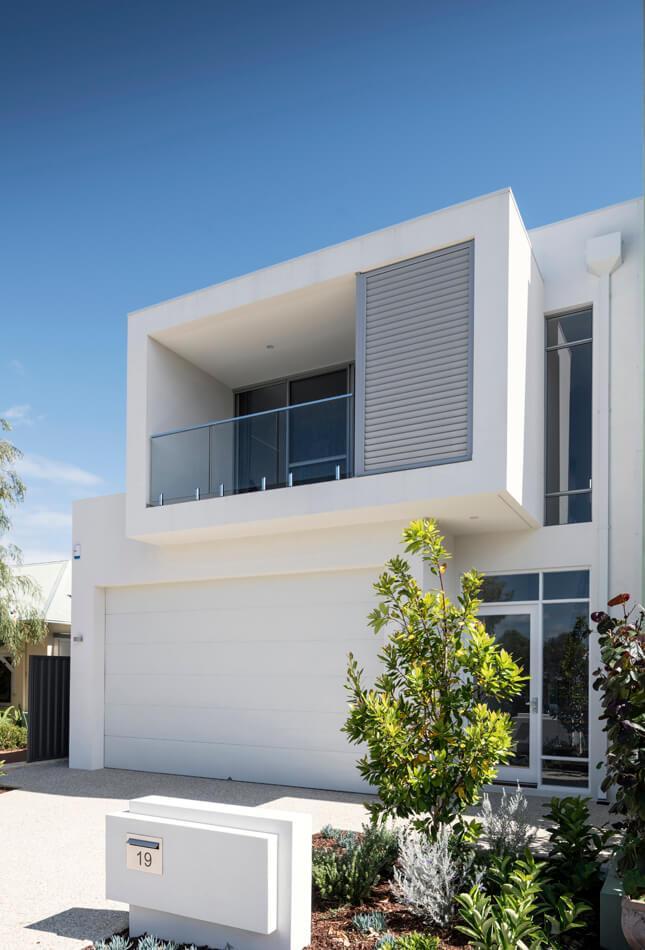 Suited to its surrounds
With a crisp, clean white exterior that emphasises the cubist elements of the elevation, this design perfectly suits the coastal vibe of Swanbourne.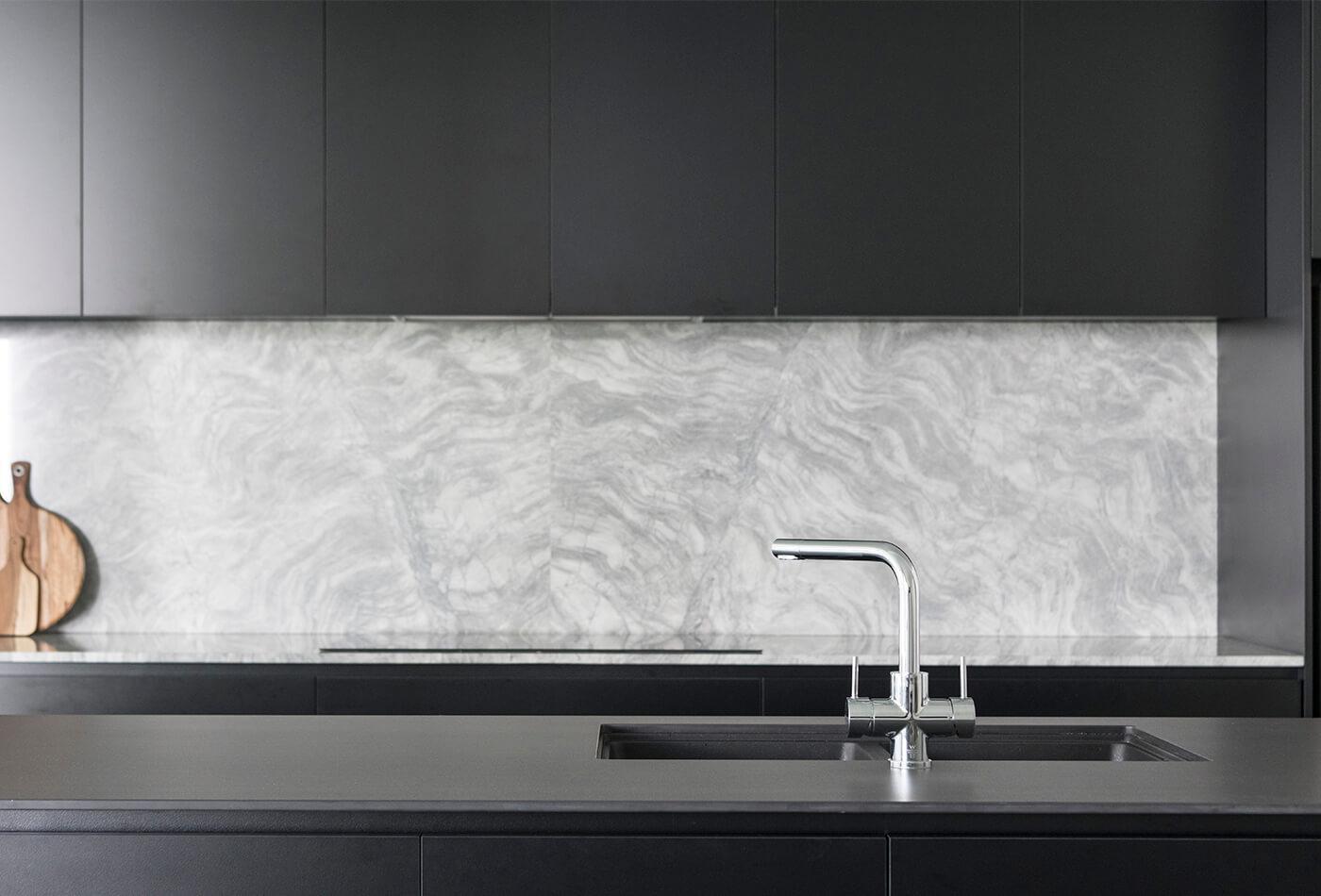 Bold, luxe styling
The marbled grey granite splashback serves the dual purpose of being a fantastic design feature while also breaking up the darker colour tones used throughout the kitchen.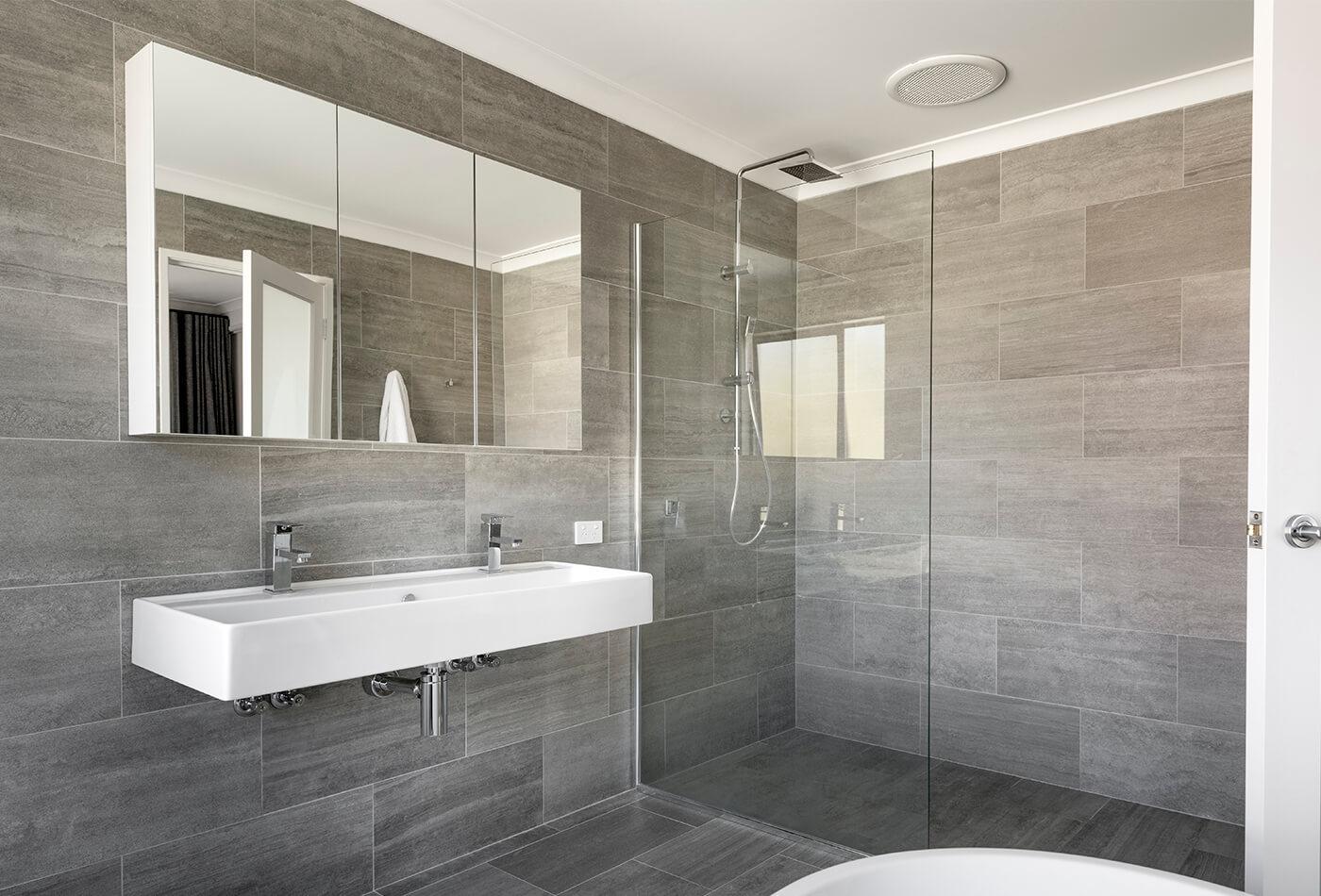 Minimalist elegance
The elegant wall-hung basin creates a sense of space, with the storage area moved conveniently to head height behind the mirrored cabinet. The oversized walk-in shower and full height tiling complete the luxurious feel of the room.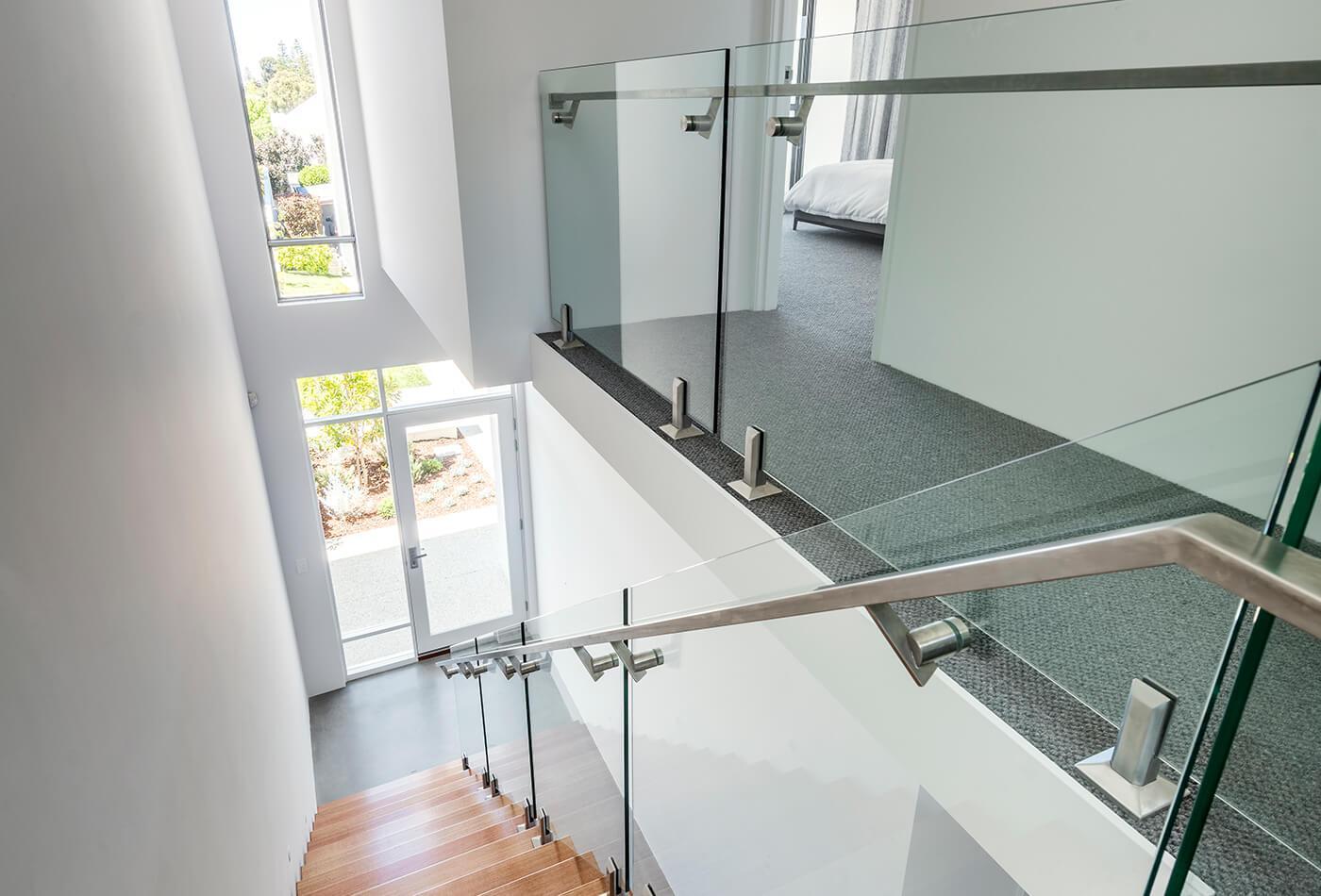 Play on light
Natural light is an essential element for all Coast homes and the window restrictions of the narrow block were compensated for by installing a clear glazed front door. The result is an open, airy stairwell that creates a sense of connectivity between the indoor and outdoor spaces.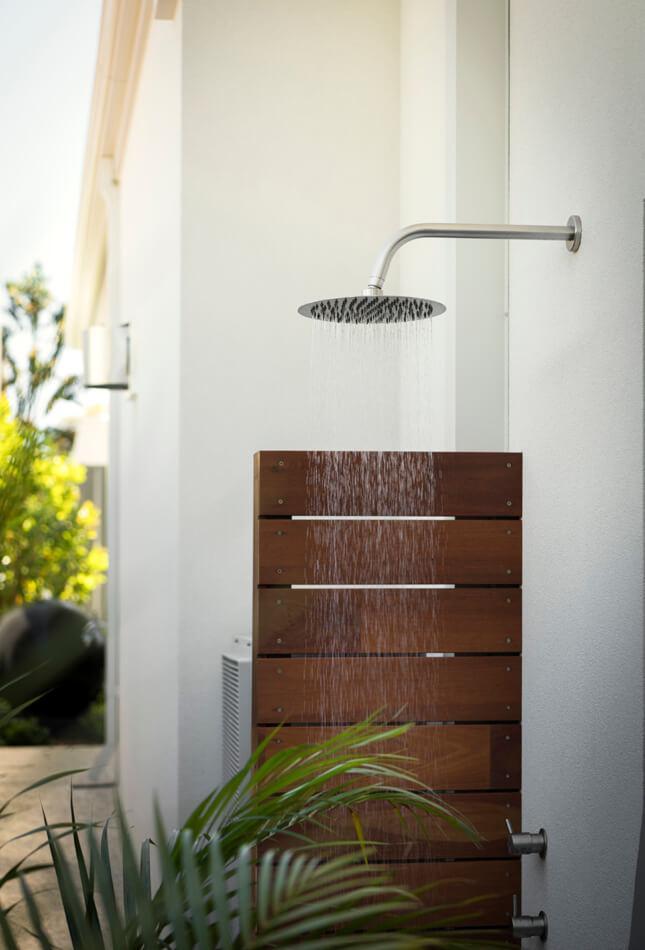 Practical yet appealing
This rainfall outdoor shower head was a clever addition for a young family who live near the beach, ensuring that sandy feet stay safely on the outside!
Try our Design and Budget Calculator
Got some big ideas for building your dream home? Take a moment to play around with our free Design & Budget Calculator and receive an instant estimated price on your ideal custom build.
Start planning now