Floreat II
An Original Coast Custom Home Design
Key features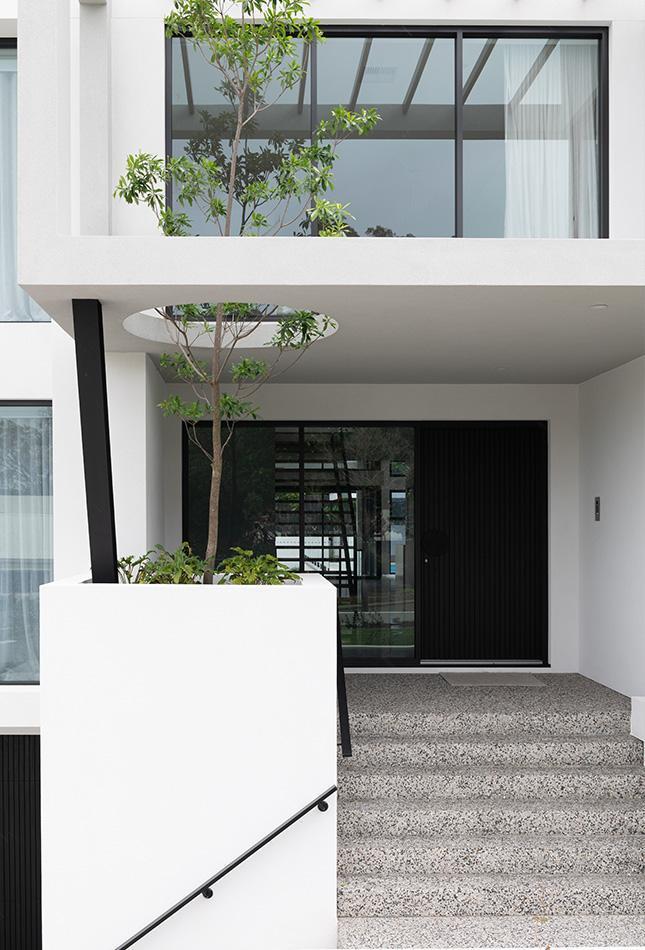 Full Circle
The circular handle of the custom entry door ties together with the round 'roof window', softening the strong lines of the home and adding a burst of green to the monochrome palette.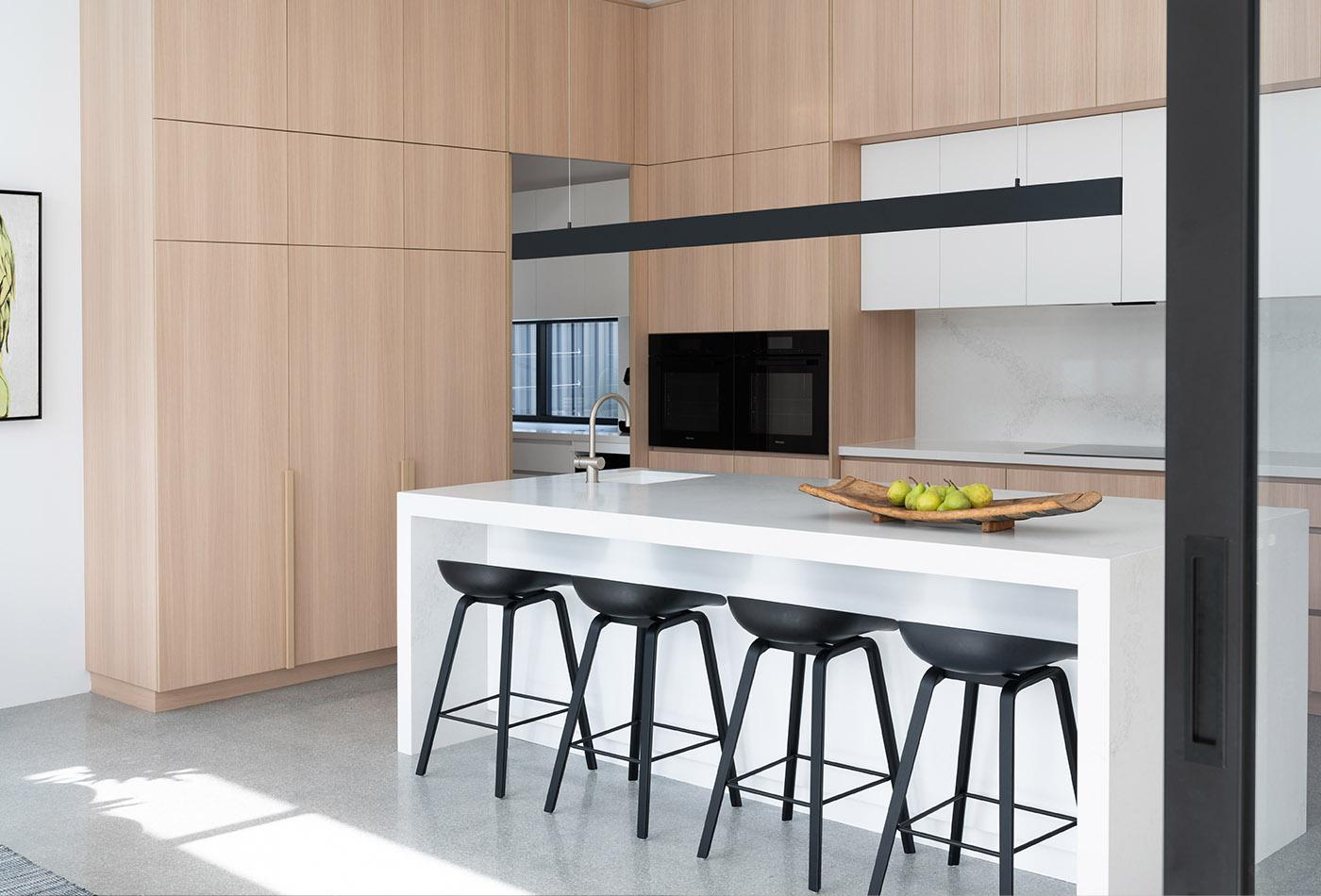 Stylish Storage
Light and minimalist, kitchen clutter is kept out of sight with ceiling-height cabinetry and a 'secret' scullery door that blends seamlessly with the cabinetry panels when closed.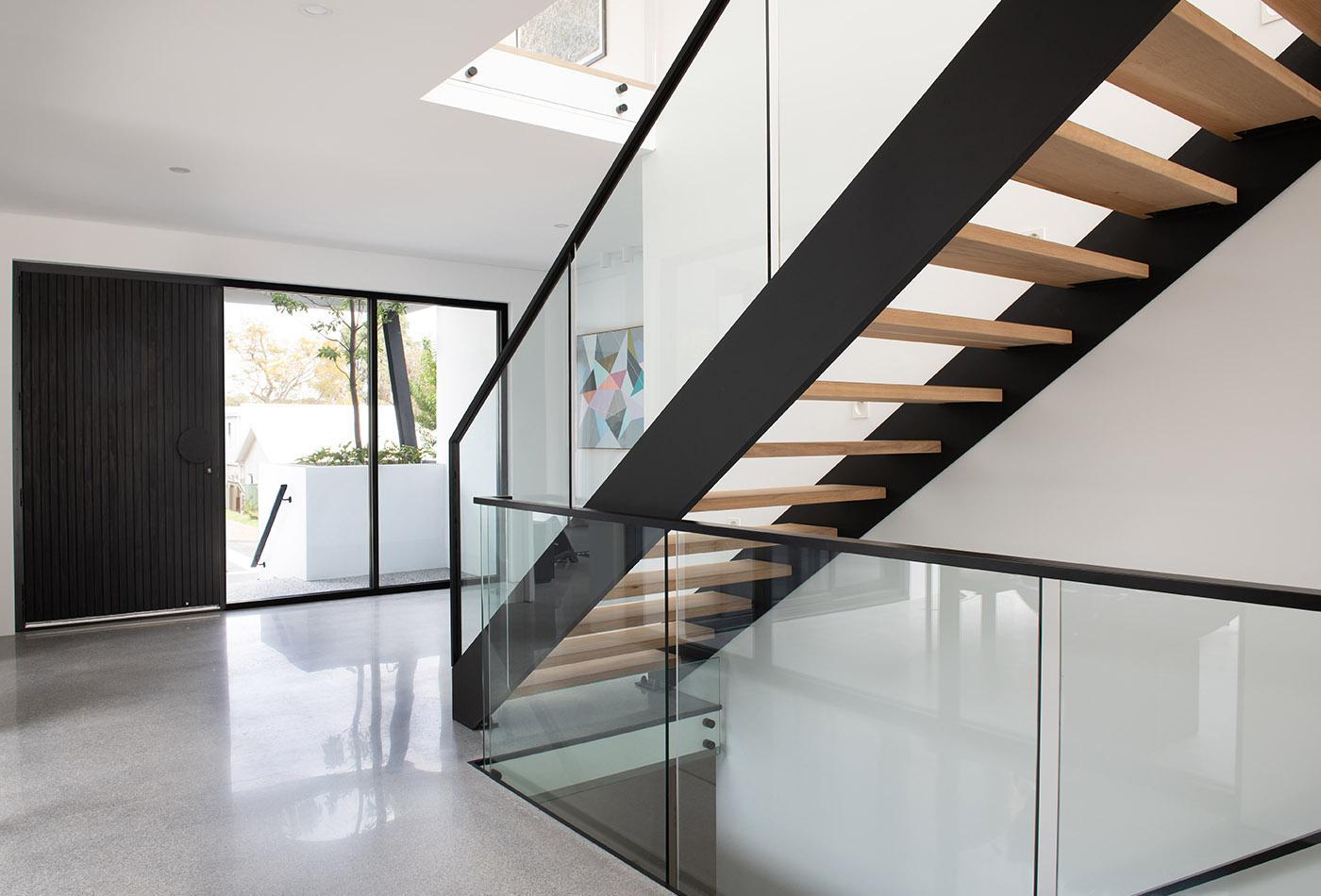 Gallery of Glass
Oversized and filled with light, the polished concrete floor, expansive white walls and custom glass banister staircase combine to give the entryway a luxe, gallery-like feel.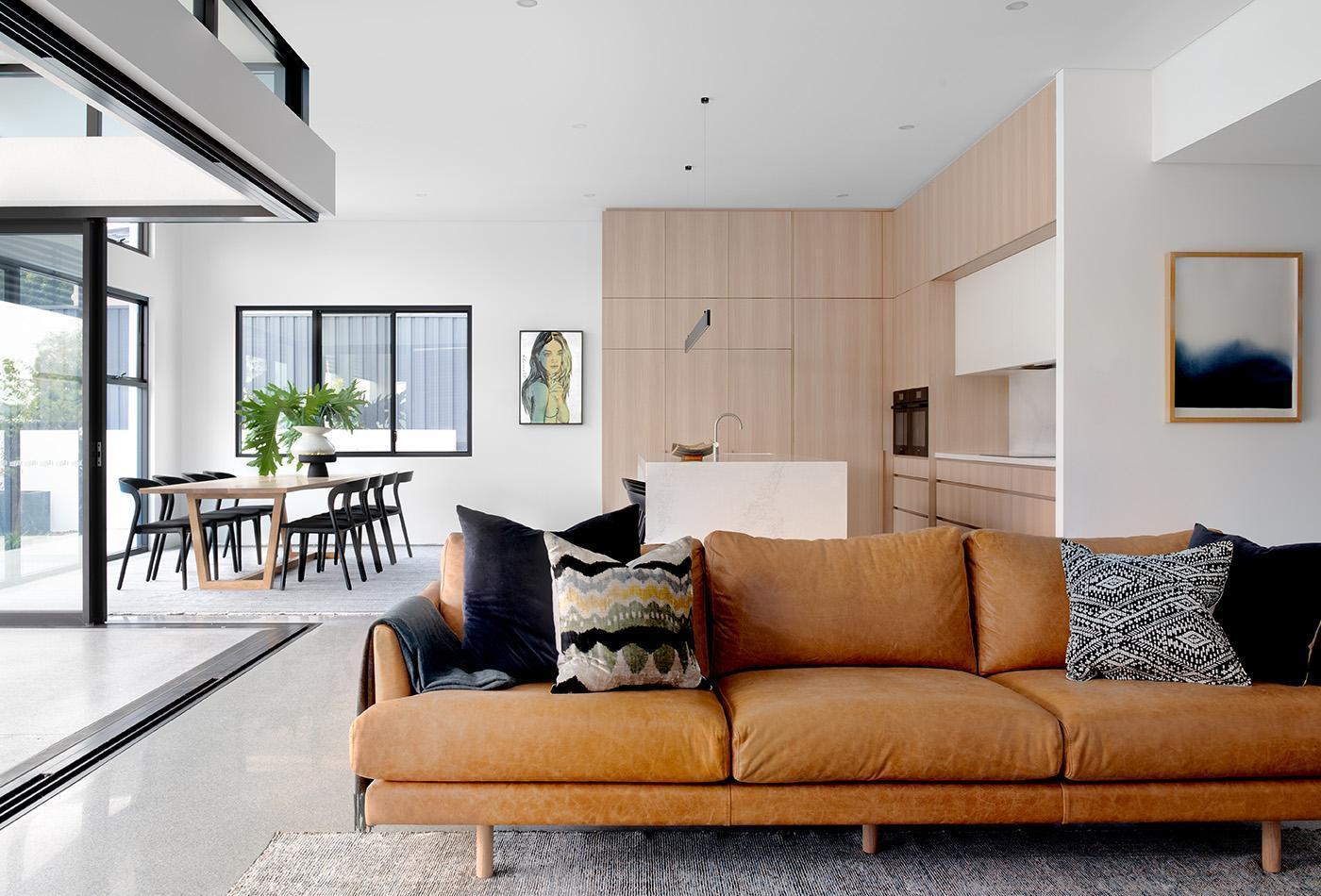 Open-ended
Six metres of stacking glass doors slide back to create a seamless transition between indoor and outdoor living – a spacious entertaining zone perfectly suited to our Mediterranean climate.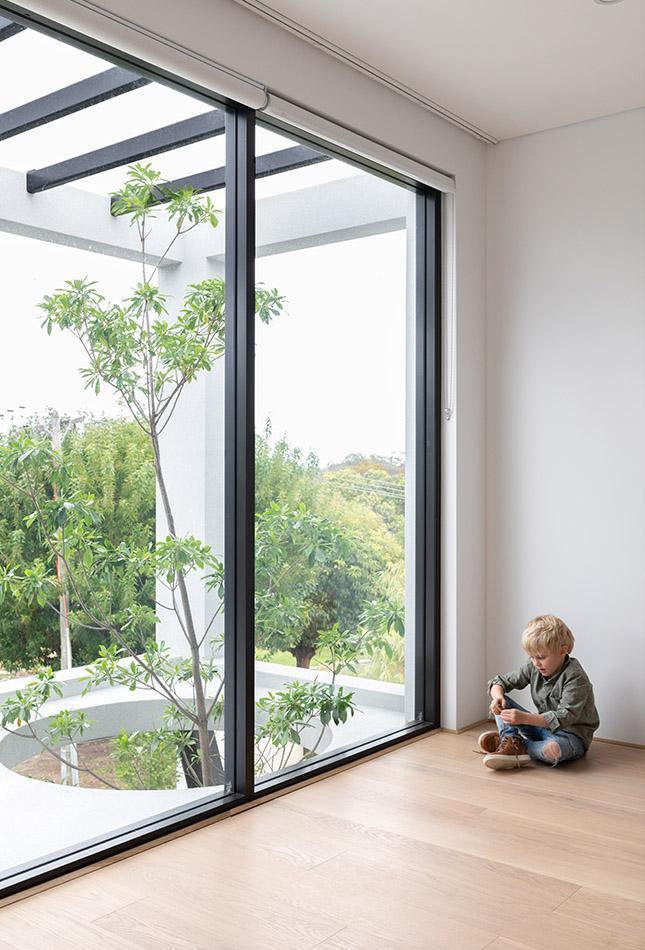 Reflective Moments
A home all about moments of connection and reflection, this space offers a leafy retreat for sunlit musings.